By Akhil Kalepu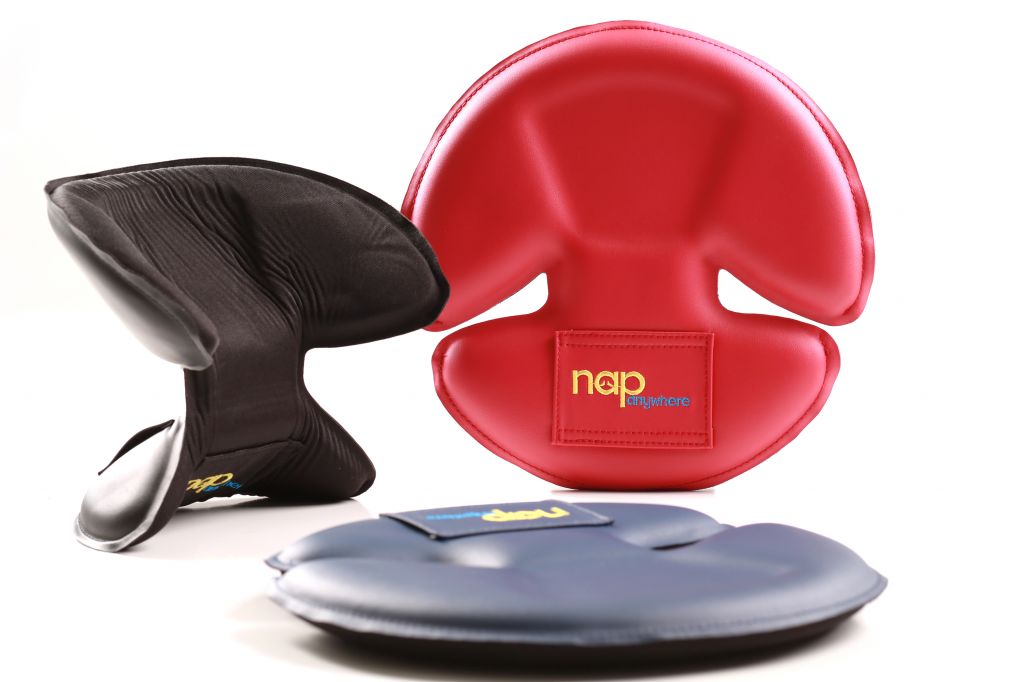 Travelers tired of U-shaped neck pillows and those bending flaps on airplane seats now have a new option for resting their head. Introducing the NapAnywhere
, a complete redesign of the neck pillow concept aimed at comfort and stability. Virginia Doctor Ravi Shamaiengar, a frequent business traveler who wanted a pillow with better support, invented NapAnywhere.
Until now, the only other option for sleepy travelers was the ridiculous Skyrest
wedge from Sky Mall catalogues. Unlike the U-shaped variety, the NapAnywhere is designed to curve around the user's shoulder, distributing the weight and supporting a soft shelf to rest your head on. An adjustable strap is also available for added security. Once finished, the NapAnywhere folds down into a small disc, weighing only 8 ounces and compact enough to pack in a carry-on.
After a successful Kickstarter campaign, the NapAnywhere is available for purchase on their website and on Amazon
. Enter the promotional code "NAPNOW" for a 10% discount, and learn more about the product by sending them an email.