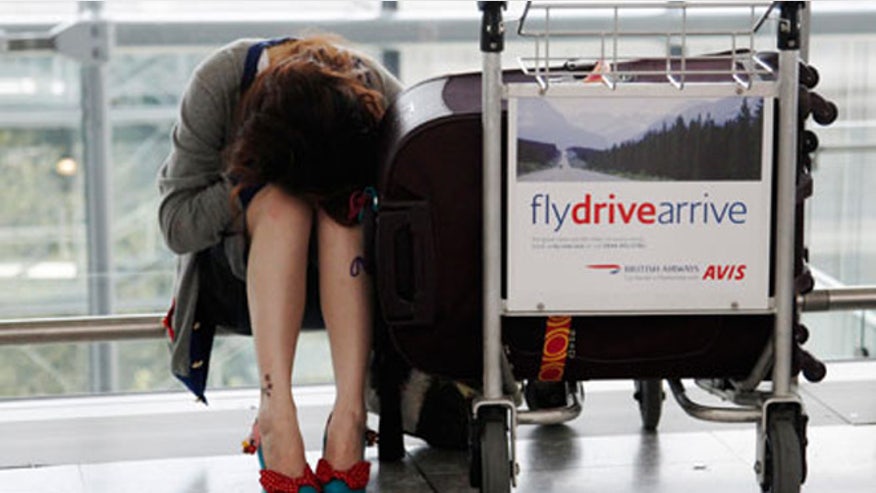 With news that United Airlines may be adding an additional economy seat in each row of its wide body 777 aircraft, travelers must be wondering how everyone is actually going to fit.  The carrier's proposal to made rows of 10 seats instead of the current nine would add up to 100 extra seats on each plane, but could decrease seat widths from 18 to 17 inches, the Los Angeles Times reported.
Could this push travelers to the tipping point when they might simply opt out of flying altogether?
Some business travelers have no choice in whether or not to fly, but many leisure travelers do.
It doesn't look like we are at that point just yet.  In fact, global airline traffic grew by 5.9 percent in 2014, according to the International Air Transport Association.
Airlines are known for following each other's lead, especially when it comes to ticket pricing and those dreaded fees.  So it shouldn't surprise anyone that United followed American's lead with the 10-seat per row configuration.
The move doesn't result in a drop in passengers, so why not match that move if you're United?
Same thing goes on ticket prices. Even as oil prices remain low, fares remain high; and on some routes are even rising.  Airlines aren't dropping prices because, simply put, the competition isn't doing it.
This comes as airplanes are more crowded than ever and airlines are reporting record profits. And there doesn't seem to be an end in sight for growth in this sector of travel, as record orders are being placed for new aircraft.
But airlines are cautious in how they deploy new routes and add to existing routes, carefully balancing supply and demand to keep profits soaring. It's this balancing act that travelers and financial analysts who cover airlines will be keeping a close eye on.
Are Travelers Fed Up?
We continue to hear complaints about smaller seats, more airline fees, and miserable flying experiences, yet people continue to fly.  If leisure travel demand continues unabated, despite the changes in air travel, should airlines care?  Or, should they simply take advantage of the pricing power they have today and take those profits to the bank?
Frustrations with air travel have some calling for government intervention into airline pricing, harkening back to the era before airline deregulation in 1978.  For those who don't recall, or weren't around then, airline travel was only for a very small percentage of Americans.  Most individuals couldn't afford the cost of the regulated airline market.  Contrast that with today, where virtually anyone with pulse can earn enough to travel by air.  Should travelers really be fed up with today's access to air travel?
Capitalism at Work
Airlines have the ability to set prices, gauge demand and modify their product as they see fit.  That includes fees for baggage, a comfortable seat or early boarding access.  They will continue to do this until consumers reach a tipping point and choose other forms of transportation or a staycation.
Until that happens, you are seeing capitalism at work as customers still choose to fly despite the challenges in air travel today.